---
JOIN OUR MAY DAY THUNDERCLAP!
This May Day we want to spread the message that Cooperatives works for an ECONOMY THAT WORKS FOR ALL. 
Will you join us?
On May 1st, hundreds of advocates across the country will take part in a Thunderclap to help amplify the message to #Ecomy4All.  Participating is easy!  Just follow the three steps below:
2)      Choose to support with your Facebook, Twitter, or Tumblr account (or add all three!)
3)      Share to encourage others to join and help extend our reach!
That's it!  Our unified message to #Economy4All will automatically send at the same time, on the same date, reaching millions throughout our social networks. 
---
SPOTLIGHT ON MENTORS
Jeff Deasy, Business Consultant of BOCNET
We are committed to ensure that all teams that go through the Co-op Academy have all the tools that they need to launch their worker-owned businesses. We recruit and assign a mentor to each team according to the industry they want to work in. Since 2016, Jeff Deasy has been mentoring our worker-owners through their classes, launch and continuing growth.  We appreciate his expertise and capacity to help all of our co-ops achieve their cooperative goals.
---
Welcome Sade Swift - Administrative Coordinator
Sade
is a Afro-Dominican activist, community organizer and freedom fighter. She was born and raised in Washington Heights and now resides in the South Bronx.
A graduate of The New School, she founded the Generation Citizen New School chapter and seminar class entitled "Becoming Generation Citizen", which trains college students to work with middle school and high school students to find solutions for community issues. She has received many awards for her social justice work on and off campus. One that she is particularly proud about is the Gural Scholars Scholarship that has allowed her to travel to Colombia twice to work with Afro-Colombian communities around the Peace Process, displacement, and ancestral land preservation.  In the fall of 2016, she became the youngest campaign manager for a U.S. Vice Presidential candidate which is one of her greatest accomplishments.
Sade spends a lot of time organizing and facilitating workshops around issues such as gentrification, racial justice,  women inequalities within institutions , microaggressions in universities, gun violence, and mass incarceration, just to name a new. She was involved with Sadie Nash since the summer of 2011, participating in six programs and as a mentor for two programs. Sade was also a member of Girls Write Now and served on the Youth Board for four years.  She is proud to serve and contribute to the lives of black and brown folks and continuously creates the spaces to do so.
She is currently the deputy director of Brown Girl Recovery, where she works to create healing spaces for black and brown folks  uptown and the Bronx. Sade recently began sharing her craft 'Cards by De' as her labor of love to the world, creating handmade cards to express gratitude for all occasions. For her creating in this way is how she heals.
---
NYC COUNCIL CO-OP FAIR 2018

*** Click here to view photo album for NYC Council Annual Co-op Fair ***
In the 4th Annual NYC Council Co-op Fair, Woke Foods, Revolutionary Seeds Harlem, POLIDO Skateboards and Green Feen showed of their collectively manufactured and empowered goods and services to NYC's elected officials.  We thank the City Council and the Mayor's office for continuing their support to incubate worker cooperatives as strong steps towards economic empowerment.
---
CELEBRATE BOOGIE DOWN EARTH DAY!
Green Worker Co-ops and Green Feen Organix invites volunteers and people of all ages for a day ofenvironmentally focused activities at Synergi Urban Garden 2.0.
For more info and to RSVP click here: Boogie Down Earth Day!
---
REGISTER TO "OWNING OUR LABOR" CONFERENCE!
SATURDAY, JUNE 9TH AT CUNY SCHOOL OF LAW
The NYC Worker Cooperative conference this year is a co-production of the Community and Economic Development Clinic at CUNY School of Law and NYC Network of Worker Cooperatives. This year's theme is "Owning our Labor" where will have a full day of workshops, member gatherings, strategy sessions, networking events, and movement building.  The conference will be held on Sat. June 9th 2018 at the CUNY Law School, 2 Court Street W, Long Island City, NY 11101.
This is a great opportunity to meet many of the cooperatives that operate in NYC.  Workshops, panel discussions and cooperatives from NYC will sell their wares!  
Register here for the conference: Owning Our Labor
---
WORKER COOPERATIVE NATIONAL CONFERENCE 2018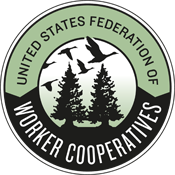 https://usworker.coop/events/event/worker-cooperative-national-conference-2018/
Worker cooperators, unions, developers, allies, funders, investors, and visionaries — join us this September!
This moment in U.S. history is pivotal — we are taking this opportunity to catalyze workers across the country, joining with the larger cooperative and economic justice movements to create and maintain stable, empowering jobs through employee ownership.
This three day conference in Los Angeles, California will make space for connection, education, skill-building, and sharing, for worker-owners and allied leaders who work to improve the lives of workers and their families.
Stay tuned for more information. Registration will open on April 17, 2018. Email [email protected] if you have any questions.
Date September 14, 2018
Time: 9:00 pm – 16, 2018 5:00 pm
Location Los Angeles Trade Tech College
Los Angeles Trade Tech College
Los Angeles 90015
Registration will open on April 17, 2018. Email [email protected] if you have any questions.
---
SAVE DATE FOR SPRING 2018 GRADUATION
---
SUPPORT GREEN WORKER COOPERATIVES

We want to thank our funders:
New York City Council Worker Cooperative Business Development Initiative
CITGO
Gitt Family Foundation
Individual donors like you!
Become a Sustainer and be part of the movement that is working to lift communities out of poverty, build an empowered workforce, and expand the cooperative community!